Taste of DC
October 8th & 9th l 1-6 pm
To all of the foodies out there, this weekend is your weekend. Taste of DC is back for a two-day food festival with over 60 local restaurants and breweries. The event takes place on Pennsylvania Avenue which includes live music and entertainment. Tickets range from $20-80 per day depending on what you'd like out of the event. It should be a lot of fun and a great way to support our local culinary community. You can check out who is participating here, and get your tickets here.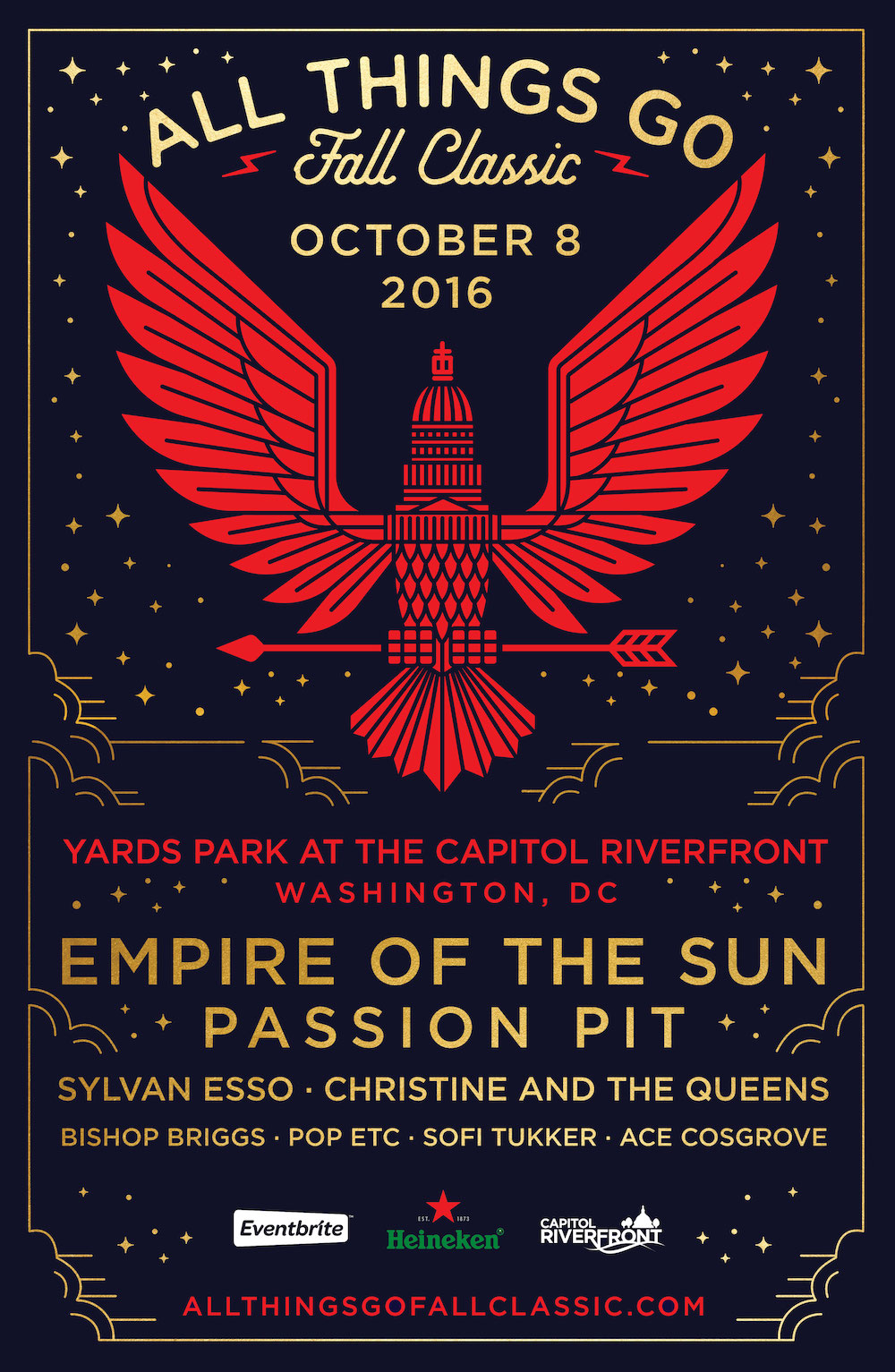 All Things Go Fall Music Festival
October 8th l 11:30 am – 10:30 pm
All Things Go is pleased to announce the third annual Fall Classic music festival. The 2016 festival is set to take place this fall at Washington, DC's beautiful Yards Park at The Capitol Riverfront, and will feature a hand-picked selection of world class music and food experiences. The festival will be taking place on Parcel A, which is located on the block between M St, First St, N St and New Jersey Ave NE. That's just steps from of the Navy Yard metro and only a few blocks away from Nationals Park. – Washington.org
Check out there website and get your general admission tickets here.