Fall is coming, and with it the many traditions of the season.
Like what? Gorging on fun-size candy bars you bought from Costco in a 10-pound bag?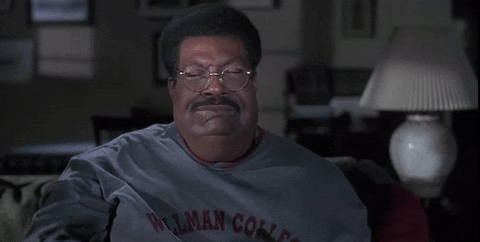 Yes, yes, but there's more to it than that.
Fall is the harvest season. It's true, many fruits and vegetables are ready to be picked here in the DMV much earlier, but fall is the last hurrah. We have to get what we can before the first blanket of frost takes it from us.
Luckily, we usually get through November before that happens.
Your thermometer still may say 85 degrees, but you'll know the cooler weather is coming soon, because you'll see scarecrows on a stick and plastic horns of plenty for sale in your local grocery store. You'll notice an absence of whiny children in the checkout lines between 9 a.m. and 3 p.m. because they've gone back to school, and the odor of laboratory-manufactured pumpkin-pie spice will permeate the seasonal aisles.
This is your cue to hop in the car one weekend and head out to a farm. You can pick your own peck of apples, or let someone else to the work and just buy a basket full.
Butler's Orchard
One of the most popular pick-your-own farms in Montgomery County is Butler's Orchard, at 22222 Davis Mill Rd., Germantown. This working family farm has been in operation for 65 years.
Butler's operates a store that sells fresh produce, homemade goods, candy, crafts and gift items. They draw crowds during the picking seasons for berries, peas, apples, potatoes and pumpkins, and they do a brisk flower business as well.
But the biggest crowds come to their festivals. In the fall, Butler's runs a Pumpkin Festival where you can play games, go on a hayride and navigate the straw and corn mazes. Those with a latent violent streak can try out the pumpkin cannon and apple slingshot. In the spring, they host Bunnyland, where you can take a turn on a giant slide, see baby animals and visit the Country Bunny (he's apparently nondenominational).
Queen Anne Farm
In Prince George's County, make a visit to Queen Anne Farm at 18102 Central Ave., Mitchellville. Queen Anne grows pumpkins of all sizes and colors for the busy Halloween season. You can grab a wagon and head out to the fields to pick your own, or get a "pre-cleaned" one without getting your feet — or your hands — dirty. These pumpkins are gutted and ready for your skilled carving knife.
What? You don't have time to sift through scores of carving patterns online looking for just the right one? They have pre-carved pumpkins too! Tell everyone you did it yourself — they'll never know.
Queen Anne Farm also sells mums, Indian corn, hay bales, candles and seasonal decorations of all kinds.
(For a list of fall festivals throughout Maryland, check out this handy guide.)
Cox Farms
In Fairfax County, Cox Farms holds a legendary Fall Festival, complete with giant slides, hayrides, games, live entertainment and of course, farm animals. See and touch cows, horses, pigs, chickens, goats, sheep, bunnies, alpacas and llamas.
Cox forgoes the expected corn maze in favor of hay tunnels built out of straw, and a "cornundrum" — an adventurous path through a cornfield where you can run into pirates, jungle creatures and other surprises.
(Here's a guide to other Fairfax County festivals you may want to try.)
Living in the DMV offers you the best of both worlds — city living, fine dining, world-class entertainment and more, all within an hour's drive of rolling hills awash in the beautiful colors of fall.