Who's always there for you after a hard day at work? Who loves you unconditionally, and never complains that you leave wet towels on the bathroom floor? Who eats whatever you cook, no matter how bad it is? Who's always thrilled to see you, no matter what time you come home or what condition you're in when you get there?
That's right, it's your dog.
Time was that dogs were more like employees. They had a job to do: protect the home and its occupants. Dogs not only didn't go on the furniture, they didn't even come in the house. They were animals, for God's sake!
No more.
Now they're members of the family. They sleep in your bed, leaving you a little slice on the edge in which to slumber. They lie all over the furniture, depositing a liberal coating of hair. They chew up your shoes, your table legs and, according to top results of a Google search, I swear to God, your Fitbit and your NuvaRing (ew).
But we love them nonetheless. Why?
Because they're so loyal! Long after the boyfriend or girlfriend, husband or wife, son or daughter, friend or roommate has moved on, Fido will still be there. Maybe a bit slower and a bit grayer, but hey, we will be too.
You and your dog have undoubtedly developed a routine. Maybe before work, the two of you head out on a nice, long walk through the neighborhood, and again when you come home, assuring you both of some exercise, a change of scenery and some nice fresh air.
Or maybe your routine is to let your dog out into your tiny backyard every morning and night where he looks for a spot that has no poop in it yet. After he heads back in, you share some of your meal with him — a doughnut maybe, or some chips. (But no salsa. The carpet still has stains from the time you thought that would be OK.)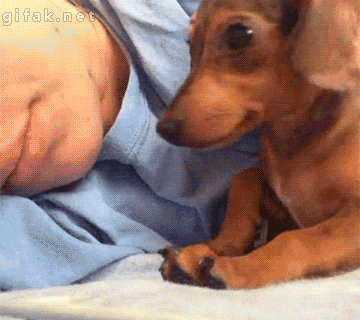 So your dog is your beloved friend. You want to reward him with more than just a rawhide bone. But what can you do?
Take him to a dog park! Let him romp amongst his own! Let him sniff some privates that aren't yours for a change!
Dog parks are popping up all across the United States, mostly in urban areas. (Country dwellers don't call them "dog parks" they call them "outside.")
In D.C., you have quite a few to choose from. Take your dog on a tour and see which one he likes best!
Upshur Dog Park, 4300 Arkansas Ave. NW, has a gravel run, but no benches or sitting area. It's not segregated — large and small dogs romp together. This can sometimes result in a dust-up, but all is well if owners remain vigilant, which is easier without benches.
Newark Street Dog Park at Newark and 39th Streets NW also is gravel but has benches and a canopy if you want some shade. There are separate areas for large and small dogs (when you have a medium-sized dog, it's always a big decision) and water is available for dogs and humans. It gets good reviews, although one Google user who rated it highly said, "I've never been here, but I like dogs." What is wrong with people?!
S Street Dog Park at 17th and S Streets NW has artificial grass — no digging, no mud! It's not huge, but it's a great doggie oasis for those who live within walking distance. Water fountains and benches are on site.
Shaw Park, a few blocks away at 1673 11th NW, is much larger, but has gravel instead of turf. Trees, benches, water sources and a separate area for small dogs makes this a real doggie retreat. Lights and late hours (open till 10 p.m.!), mean your pooch can stay up late carousing.
Kingsman Field Dog Park on D Street NE has separate fenced areas with gravel surfaces for each. Water is available, and sometimes there's even a kiddie pool to splash around in.
Lansburgh Dog Park at 95 M St. SW is gravel with separate areas for small and large dogs. Water is available, and neighborhood residents say it's not as busy as some other dog parks.
Langdon Dog Park at 2901 20th NE is mostly gravel with some grass, and separate areas for small and large dogs. There's also a water fountain and a few benches. It's nestled in part of a larger park for people, so if you don't see it immediately, keep looking.
This isn't an exhaustive list, so if you know of a nice dog park in your neighborhood, leave a comment. Your dog will thank you for it!