The beginning of spring is always a welcome sight after months of winter, and the change of seasons is especially brilliant in Washington thanks to the many blossoming Japanese cherry trees around the city. It can be a hectic time as tourists flock downtown to gawk and gaze at the beautiful scenery, but no matter how busy it gets it's nearly impossible to ignore the happy feelings the season brings.
The official National Cherry Blossom festival runs until April 17, and although the blooms and peak floral drama won't last that entire time, many of the bars and restaurants in D.C. have thought up appropriate food and drink specials for the length of the celebration.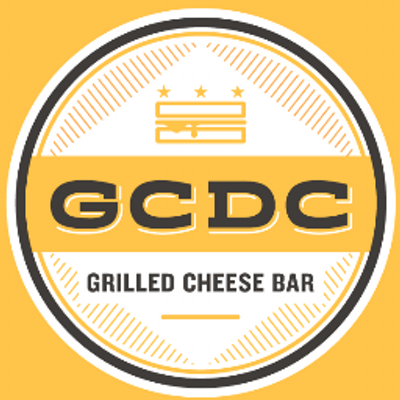 There are tons of options popping up all over town, from the National Mall to Friendship Heights. Some are bizarre, like $5 pink tequila shots at the GCDC grilled cheese shop (1730 Pennsylvania Ave, NW). Some are super swanky, like the high-brown cocktails at José Andrés' Barmini (855 E St. NW).  Here are several more of the most interesting ones that have popped up around town:
Conveniently located near Metro Center, Astro Doughnuts and Fried Chicken (1308 G St. NW) is getting in the spirit with its cherry blossom doughnut. The pastry has a vanilla outside, cherry filling and a vanilla bean cream cheese glaze.  They're $3.25 each and you can also find them at the Falls Church location and in the Astro food truck around town.
Staying on the subject of sweets, Milk Bar (1090 I St, NW) bakery at CityCenter has whipped up a cherry rose cookie. The limited-time flavor uses freeze-dried cherries, milk crumbs and rose water with crumbled cherries on top.
Pizzeria Paradiso has found a way to put the cherry blossom festival on a pizza. All three locations will serve a pie topped with cherry cream sauce, roasted mushrooms, dried cherries, mixed cheeses, parsley, onions and prosciutto. Round out the meal with the seasonal tiramisu dessert. These will be available until April 4.
There are plenty of things to drink too, both near the tidal basin and across the city. Acadiana (901 New York Ave, NW), known for its Creole cooking, has a tempting black cherry punch  – the Cherry Fling ($12). It's made with bourbon, cherry liqueur, syrup and soda.
If you're looking for a more creative event, Mad Fox Taproom  (2218 Wisconsin Ave, NW) in Glover Park is organizing a cherry blossom painting party on March 30, where guests can enjoy some fresh local beer while creating a landscape masterpiece. The event starts at 7 p.m. and the $40 fee includes all art supplies, beer and food can be purchased separately.
The cherry blossoms are just a quick metro ride away from Farragut North, where Teddy and the Bully Bar (1200 19th St, NW) has compiled a special festival menu. The fizzy DC Blossom cocktail ($13) combines prosecco, jasmine liqueur, simple syrup and bitters. For food, try the lamb carpaccio ($18) with cherry mostarda (an Italian jelly-like condiment), orange sesame vinaigrette and and coffee pickled carrots.
These locations are just a small sample of the restaurants getting into the spirit of the cherry blossom season. The majority will be available through mid-April, even after the blossoms have fallen.