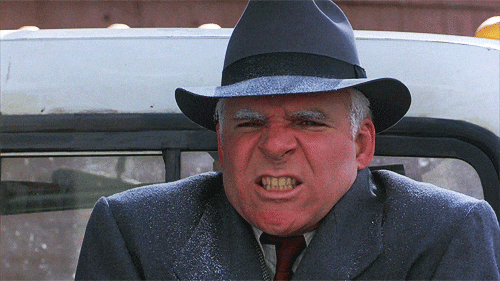 After a (too) brief respite, winter temperatures are back in DC. It's a leap year too, so we all get to endure an extra day of February before turning to corner into march and, hopefully, spring. If you're like me, you've had enough and are looking for ways to forget just how cold it is outside.
One way to warm up is to find a quality mug of hot chocolate – and not the cheap packets stuff from the grocery store. There are many shops and restaurants in DC that specialize in high-quality chocolate, and while it can be expensive, especially compared with the big coffee chains, the good stuff really can taste better.
Co Co. Sala is a logical place to start. Located near Metro Center, the combination restaurant and candy shop has several house varieties of hot chocolate in flavors like dark, white, milk and even peanut butter. They can also be ordered frozen, if that's your thing in the middle of winter.
If variety is what you seek, check out the Met Bethesda. This past fall it rolled out its hot chocolate experience, which offers four tastings of classic, Mexican, salted almond and peppermint hot chocolate. You can also spike them up with liquor for an adult twist. The nearby Max Brenner chocolate shop offers a diverse hot chocolate menu, including a mug brimming with marshmallows, as well as a thick, creamy Italian version.
The Chocolate House (formerly Cocova) in Adams Morgan is another great stop for gourmet drinking chocolates, and Valentine's Day weekend is no exception. Also in Adams Morgan, Tryst is the perfect neighborhood hangout for chilly afternoons. Take a seat on one of the mismatched couches or over-sized chairs or snag a spot at a table. The hot chocolate with whipped cream is a simple pleasure, and the free animal crackers on the saucer are a cheerful touch.
For a spicier twist, you may want to seek out other versions of Mexican hot chocolate. At José Andrés' Oyamel, the chocolate caliente is made with Oaxacan chocolate, sugar, cinnamon, vanilla, cloves and steamed milk. At the lively El Rey taqueria on U St., you can opt for a glass of Mexican hot chocolate spiked with infused anjeo tequila. The spiked hot chocolate at Blue Duck Tavern uses spiced white chocolate, spiced rum and cinnamon whipped cream.
Finally, most coffee shops are solid bets to put care into their chocolate drinks. Check out locations of local favorites like Filter, Peregrine Espresso or Boubon Coffee and don't forget to investigate your neighborhood go-to as well.
These are just some of the options for finding a warm and comforting hot cocoa in the District because winter isn't over just yet.