I love living in DC and plan to be here for the foreseeable future. But when my friends and family ask me if I'd ever consider moving to another city, I usually say New Orleans. It's got a great culture of music, food and art. The people in New Orleans know how to have a good time, especially when it comes to Mardi Gras, which is coming up this year on February 9. As they say in Louisiana, "laissez les bon temps rouler" – let the good times roll!
Many restaurants around DC tap into their southern roots each year to throw some great Mardi Gras celebrations designed to transport guests to the French Quarter, complete with traditional food, drinks and – of course – king cake. Here are a couple of special area events to keep in mind if you're planning a night out next Tuesday.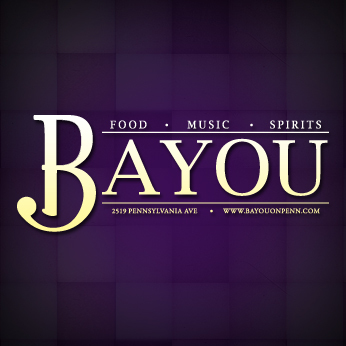 Bayou restaurant (2519 Pennsylvania Ave, NW) does New Orleans all year round and is hosting its sixth annual Mardi Gras party, and it gets going at 11 a.m. Fill up on po'boy sandwiches and jambalaya during lunch or wait until dinner for a $30 buffet. Drinks will include hurricane cocktails for $6 and Abita beers for $5 and live music will be going strong into the night.
For a bit of mystery and a little fancier vibe, make a trip downtown to to the trendy french bistro Central. The party runs from 5:30 p.m. to 8 p.m. and includes free appetizers and a masquerade contest. The wearer of the most creative masks will win a private chef's dinner for two complete with wine, so get crafting.
The food and drink at Black Jack in Logan Circle already skews southern, so expect this bar to bring the New Orleans charm during its four day Mardi Gras bash. From February 6 through the 9 the menu will get an overhaul with Cajun classics like seafood gumbo, po'boys, etouffée and muffaletta sandwiches. There will also be New Orleans decorations and cocktails ranging from frozen hurricanes to the refreshing ramos gin fizz.
If live music is your thing then the palce to be is U St. Music Hall's Mardi Gras Carnivale, headlined by the bluesy sounds of Johnny Grave and the Tombstones. Tickets are $15 each and there will also be burlesque performances and a set by the incredibly danceable band Footwerk. The mix of artists always makes for an entertaining evening.
Downtown, Acadiana restaurant is serving up $5 New Orleans street food bites. Snack on crawfish bread, alligator fritters, popcorn shrimp and lamb lollipops. There will also be a three-course creole pre-fixe dinner menu for $45.
As always, these events are just a smattering of the options for celebrating Mardi Gras around Washington. Keep an eye on your favorite bar or restaurant to see what specials they might be offering, and save some time next Tuesday to raise a glass in true Louisiana style.