Javazen was created during a cold winter break when three college friends combined their love for coffee, holistic health, and creative business ideas.  After running around campus offering an early edition brew to friends, they were encouraged to begin sharing their creation with a larger group, us. Of the three original creators, we were able to catch up with their CEO and Spreadsheet Guru, Eric Golman.  Find out what he's up to when he isn't coming up with coffee to help you get through the day and increase your overall health–then go buy some.
What is a typical day in the life of Eric?
My morning routine is very important to me. Preparing for my day with a ritual propels me through the day.
I typically wake up by 6am, make a smoothie or healthy breakfast, stretch or do some yoga. I will brew myself a cup of Javazen Balance (Boost if it was a long night!) about an hour after waking up. I have learned that my body handles caffeine better after my hormones and cortisol levels stabilize—which takes about an hour for me in the morning.
In the morning before the phone calls start coming in, I will sit with freshly brewed cup and complete the most important or challenging task of the day.
The rest of my day is never routine. Afternoons range from conference calls to manufacturing runs to sales calls. No two days are ever alike!
Hardest part about being a small business owner?
Standing out with all of the noise of the industry. As a small business your voice is quiet compared to brands with multimillion dollar marketing budgets. This forces a small business owner to be innovative in their marketing efforts.
Best part about being a small business owner
Meeting awesome people! We get to travel lot and meet many cool people along the way. We took a trip to visit some of our coffee farmers in Honduras and Nicaragua last March and learned about the entire supply chain. Having the opportunity to personally connect with those who work the hardest to bring Javazen to the world was a life changing experience.
Advice for new entrepreneurs?
Separate your emotions from the roller coaster of starting a new business. Ride the highs, but don't become too attached emotionally, because there WILL be lows.
What/who influences you the most?
Every day we receive letters from our customers with their feedback. Hearing about how we have made a positive impact on their life fuels our team to keep pushing to grow the brand. Knowing that you are working for a higher purpose provides the extra edge that is needed to push through difficult times in a business.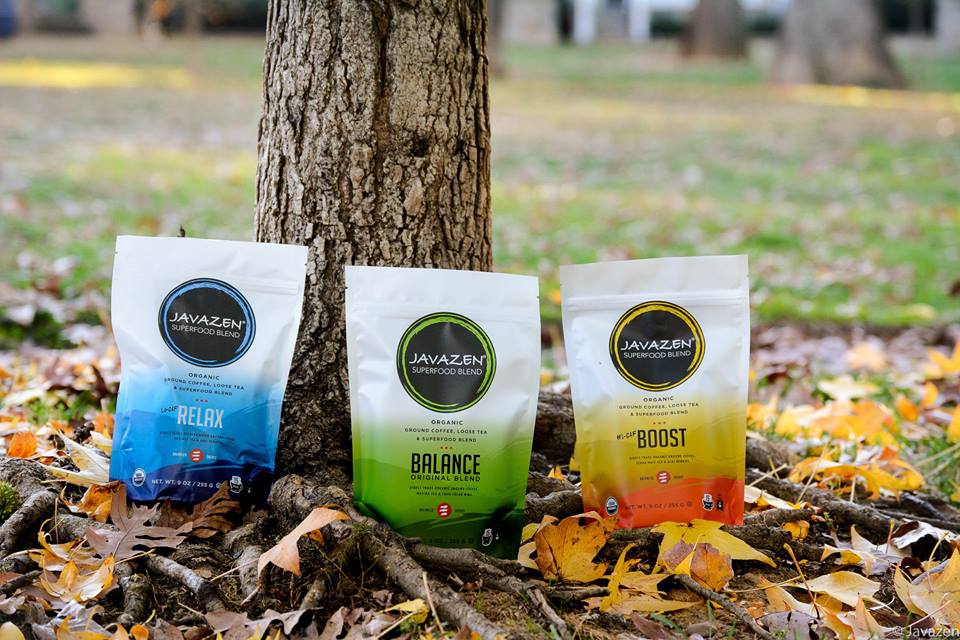 Biggest DC pet peeve?
Traffic!!!
I need to relax. You'll find me at/doing…
Yoga! The stresses of starting business take a toll on the mind and body. Yoga is a great way to reconnect with myself and manage the intensity of working on a startup.
The Javazen team loves yoga! Ryan, especially loves 6am Bikram :)
If you weren't the owner of Javazen what would you be doing?
If I was not a traveling coffee salesman, instead I would travel playing my saxophone on the streets of cities around the world. I would call myself Golman Sax (pun intended).